Transform your Minecraft avatar into a real toy.
Use a predefined skin or upload your own, and choose from a wide variety of toys, sizes and poses. Order it today for you or as a gift and receive it a couple days later !
Create yours
Starting at $29.99!
Notice : please keep in mind that we are not affiliated to Mojang AB and are not official Minecraft resellers ; Minecraft remains their entire intellectual property.
Our loved friends <3
I love Minetoys ! They basically grind your skin from minecraft.net and use a 3D printer to print it out of sandstone. Make it for a friend, perfect for a gift. GIFT. A GIEEEFT…

The Shaft | A minecraft podcast

I did wet my pants i saw what you can do now at Minetoys my dear ! The new print quality is pure madness ! The colours are so vivid, and the varnish so smooth. I cant imagine a better and qualitative way to have your avatar on your desk !

Samcube | Wondercraft.net

This is so cool ! The sandstone looks so cool, it looks REALLY accurate. It's pretty accurate i mean, my skin is really really dark, and it's really hard to transfer on any type of toys, it's really hard to draw with that kind of colors… just so cute !

DeceptiBonk | unboxing video !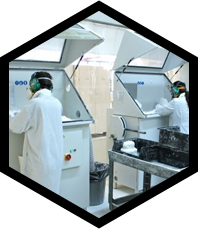 Your custom Minecraft toy made with the latest 3D printing tech
3D printing allows us to create unique toys, made especially to suit your style and needs. They are not generic toys painted or decorated with stickers, but are directly born inside a specific resin called "sandstone", and are colored during the printing process before being protected with a small varnish coating.
Each print is unique and allows us to create great details on will. After all, isn't Minecraft all about customization and creation?!